Welcome to the world of Nuanor young adventurer.
Today we will be tackling the greatest dungeon faced whenever visiting a new world. The "Dungeon of Creation." This dungeon is notorious for being extremely time consuming and at times, frustrating for newbies overwhelmed with all of the customization options. But have no fear adventurer, while I can not shorten your time spent in this dungeon; only you can control that, I can at the very least give you some tips to lessen the confusion and help you be better equipped to take this dungeon on.
I will
NOT
be going step by step through the character customization. The overall customization is standard and simple to use. I will only share 4 basic tips to help make the creation process a bit easier. Unless someone has some questions, then I won't really go beyond these 4 tips.
Tip 1: Presets - Your shortcut to the end
Presets can be very useful when trying to design your character, especially if you struggle often with getting that perfect chin, or eye shape. For this guide, I chose my preset based on the nose shape, as I sometimes struggle with nose sliders to reach a nose I deem ok.
For the sake of this guide, I aim to make a strong hard looking character, mildly resembling a volcano in human form. Because of that I choose this charming lad as my preset: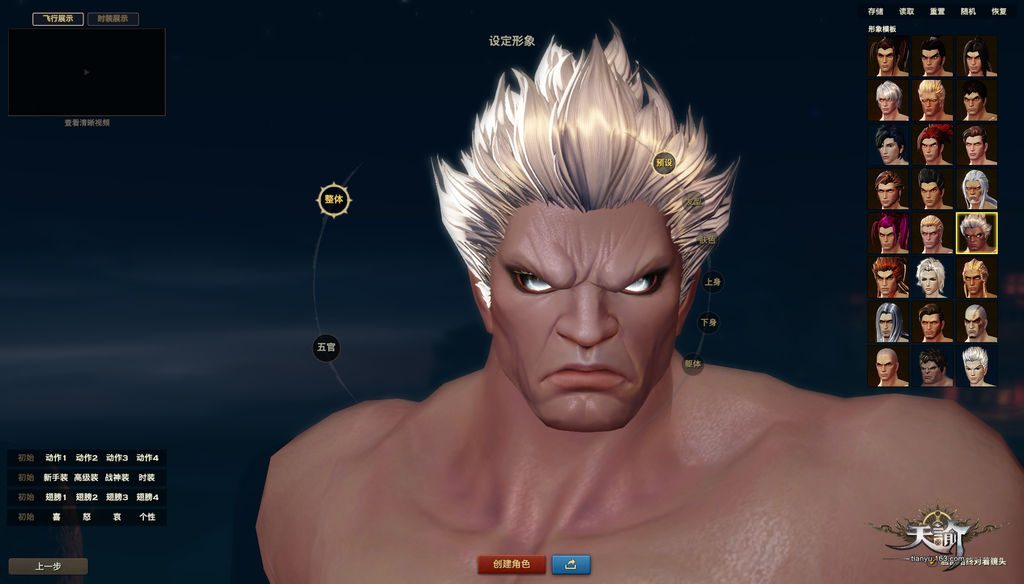 Tip 2: Hair - The absolute rule

There is really no rule to what hair style you choose, you are free to choose whatever you like.

HOWEVER

, while you are creating your character, it is best to choose a hairstyle that does not cover ANY part of your characters face, if possible. You need to see their forehead, cheeks, and chin if you don't want to have to guess at how big of a forehead they have, or how high their cheekbones are.

Tip 3: RGB - Taste like rainbows

If you're like me, you quickly noticed the RGB color box; I have no idea what this things name is. After quickly discovering that the preset colors did not quite capture the look you wanted, you jumped right into the RGB color box only to discover it was not doing what you had hoped it would.

Do not fret, for it is possible to gain control over the saturation, or the lightening of the colors within the RGB box.

WARNING:

Different hairstyles look different & require different settings to reach your ideal color. Before choosing your hair color, make sure to be wearing the hair you plan to use. Note how different these two hairstyles look although being set to the same color.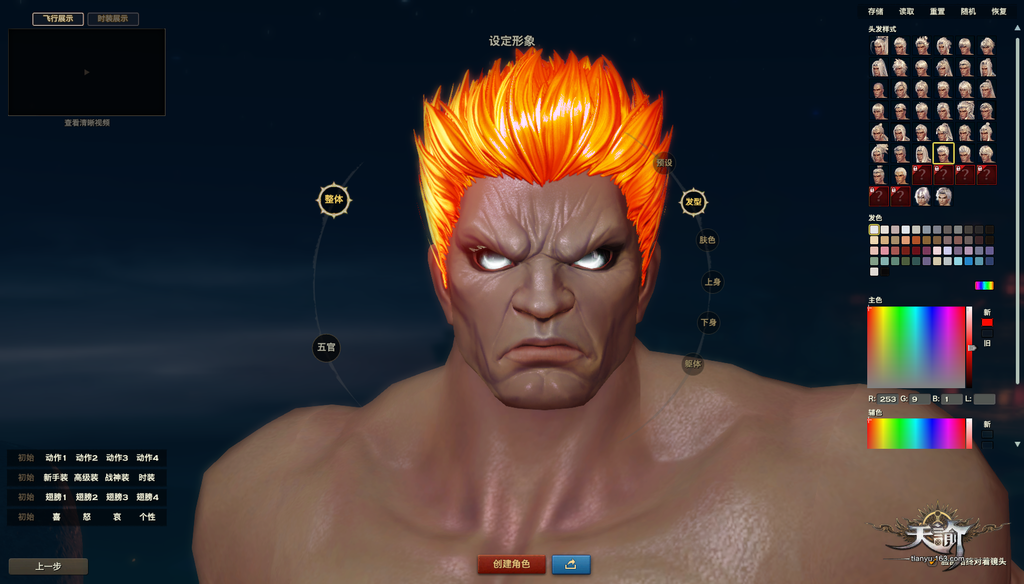 This is your color Palette: I chose red. It doesn't quite look like magma, but its a start.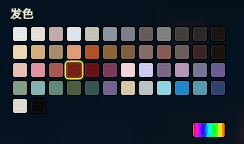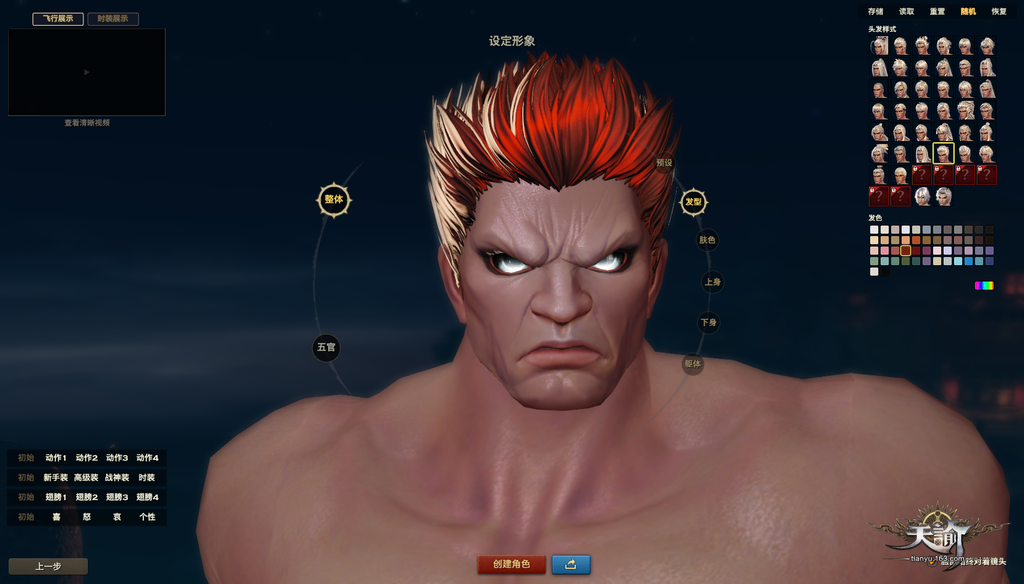 Below is your RGB box that allows you to get more specific colors that are not on the palette.

<--- Click this to open RGB box
The dial on the right can help you adjust how light you'd like the color. However this is not used to actually brighten, but to mildly lighten or darken the chosen color. For example, pale red vs dark black red, vs just red can be obtained.
To actually brighten the color, you want to focus your attention on the four boxes below the colors:

<----- Yes these. The RGBL boxes.

R
=
Red
- The higher the number, the more red is added into your color - Max: 0 - 255
G
=
Green
- The higher the number, the more green is added into your color - Max: 0 - 255
B
=
Blue
- The higher the number, the more blue is added into your color - Max: 0 - 255
L
= Luminance (thank you Miyaru for the correction) The higher the number the brighter the color - Max: 0 - 3500
(If someone knows what this L stands for please let me know)
Because I want red hair, the value of R is higher than G & B. However, if I wish to brighten the red I will need to up the L value. On the left is L at "0", & on the right is L at "3500"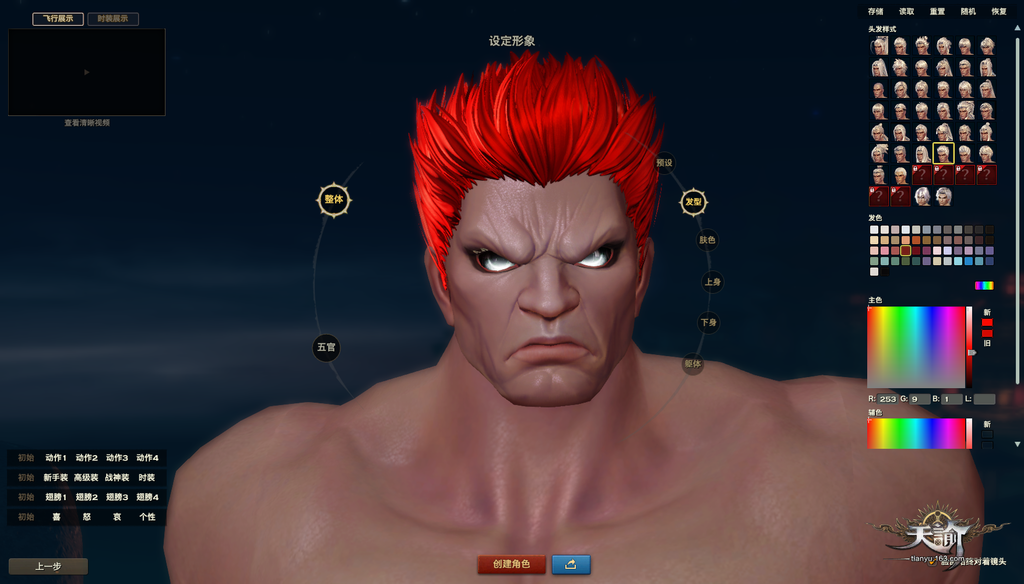 And there you have it, that is how you lighten the hair color. Its technically just adjusting the saturation of the color. The same can be done with anything that has the RGB box. For hair, you get a second RGB box. The second one is used for highlights. Depending on how you mix and match highlights with base colors and the L value, you can get some really nice hair colors.
When i added in the highlights, the final results were this: way better than just saturated red.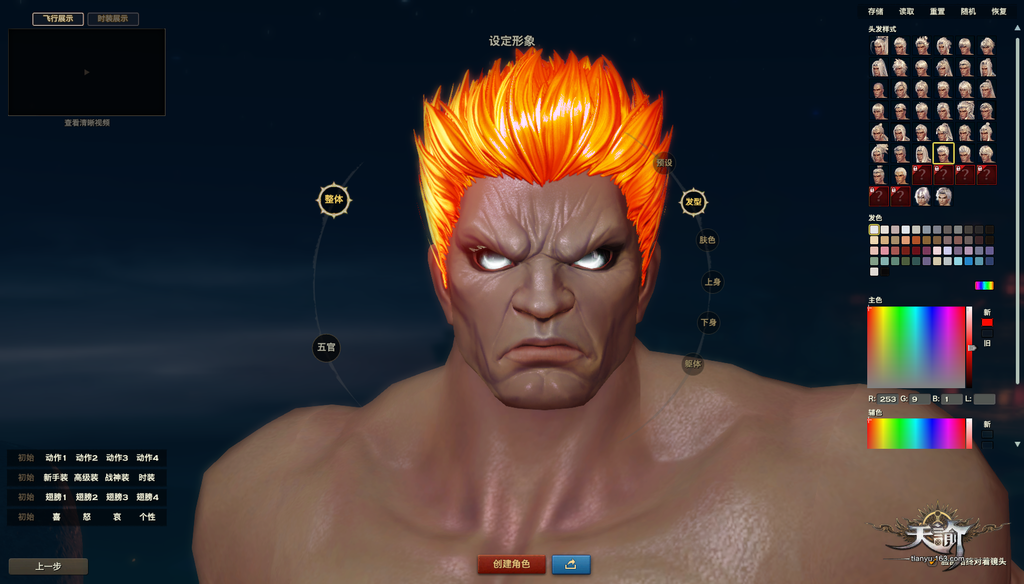 Tip 4: Clipping - The challenge of being chubby
So you manage to create your character, you have the perfect body, and the perfect color hair. But before you hit that create button, always check to see if your character can fit into their clothes. When I created my chubby little lady, I was saddened to see that she literally burst out of certain outfits. If you don't care, that is fine, but I wanted to let you know so your character don't get in game looking like this in most outfits:
Conclusion - Now off you go!
Armored with these 4 nifty tips, you are now prepared to conquer the creation dungeon and begin your journey. See you on the other side adventurer!
VIP benefits should be: "
Everything
in the cash shop can be farmed/obtainable in game.
" Implement a VIP token that drops in game for VIP players to cash in at a NPC. This NPC will sell the cash shop items to the VIP for those coins.
The post was edited 4 times, last by .x.: Typo| L = Luminance (thank you Miyaru for the correction) ().